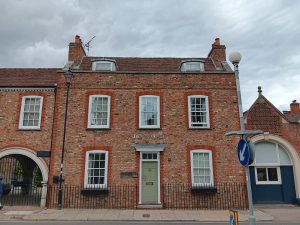 We are thrilled to announce an exciting milestone for Exsus as we unveil our latest achievement – the acquisition of a new office in the vibrant city of North London. This strategic move marks a significant step forward in our quest to enhance and diversify our services, catering to the growing needs of our clients in the United Kingdom and around the world.
The decision to establish a presence in North London was driven by our commitment to providing exceptional work environment experiences and personalized service to our discerning clientele. With this new office, we are poised to broaden our reach and deepen our connections with existing and prospective clients, offering them a more accessible and convenient location to conduct business.
With an expanded presence, enhanced services, and a global outlook, we are well-positioned to continue delivering a productive work environment to our clients.
We look forward to welcoming our old and new clients to our new office and inviting them to embark on extraordinary journey with us. Together, let's create unforgettable memories that last a lifetime.
Location
 Devon House Church Hill, Winchmore Hill London N21 1LE
 Studio F2 Unit 17 Millmead Industrial Centre London N17 9QU
For more information, contact us at [email protected]